Posted by

Charlotte

on 7th January 2010 in Buffy
My twitter usage spiked the other weekend as some of you may have noticed, and it was due to me taking part in the Ludum Dare contest.
Not unlike the global game jam, Ludum Dare is a bi-annual competition, where you are tasked with the goal of making a game in 48 hours pinned to a specific theme, the only difference with the two contests are GGJ allows team work, whereas Ludum Dare is a test of one persons ability.
After 4 rounds of voting on themes that were first suggested by people wishing to take part, they were whittled down to the theme of exploration, which I was pleased with, such a broad theme would allow for much interpretation.
Unfortunately being an American run contest it began at 2am on Saturday morning, so we prepared well with a run to Tesco's purchasing as much sugary food as would keep us awake - although with further reflection, more savory items should have been bought - after a quick nap I was up in time to find out the theme that had been chosen, and started brainstorming on it straight away, I came up with certain ideas that would have worked very well, and others that would not have.
After careful deliberation from my previous experience at GGJ, and the only tool on hand for me being game maker I decided to opt for as simple a game as possible, and definately not a platformer!
The 48 hour experience was not as pleasant as my last one, I'm not sure if it was the create-your-own Asda pizzas or the thousand island dip I had, but something upset my stomach, which led to at least 6-8 hours (possibly longer) wasted by having to sleep, then throwing up, afterwards I wasn't too bad and carried on like a trooper. I had come too far to give up.
I only had a few little issues, solved by cheating, I came around to finishing it at around 12am Monday morning, leaving a few things that I should have fixed, but hadn't the energy considering I had to be up for work 4 hours later.
All in all it was fairly successful, I made a working game, that fulfilled the criteria of the competition, and was pretty neat at the same time, the title 'Did you see it? I saw it' was a take on one of the discarded titles for Dead Rising on the wii which I was taken with, and has no real basis on the game unless you wish to interpret it that way.
The game is centered around a young man -some might call him a youth- who feels compelled to show off to his mates after a conversation of boasts. He decides to look around his house and garden for bugs, to complete the elusive hunt for an 'uberbug'.
Not exactly a dab-hand at drawing everything had to be compiled in paint, however windows 7 paint is nothing compared to the original version! I managed to successfully draw a serious of assets, including characters.
However not having the time to finish an animation for the main character was a slight let down for myself.
I also didn't manage to polish the game as much as I could have, this was due to the distractions I had of course.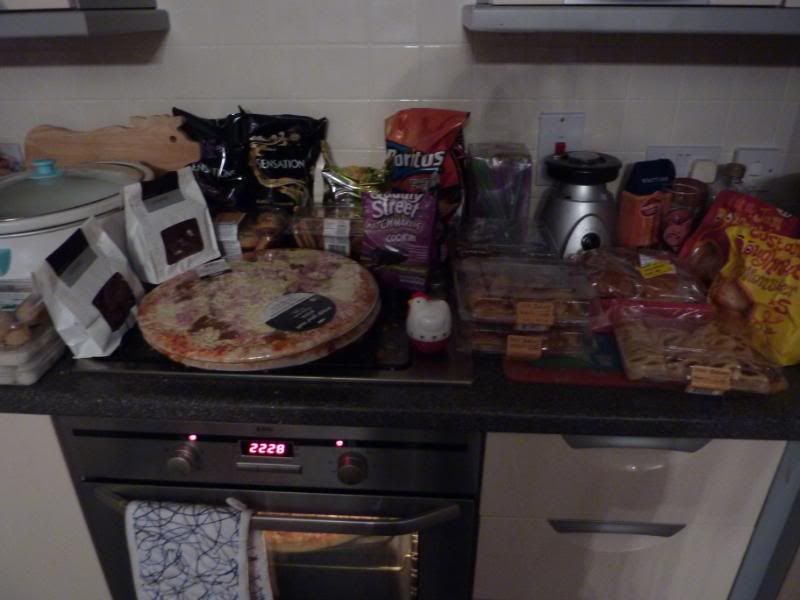 In my spare time I do hope to take the game further; I did want to draw illustration-like pictures for all the bug pop-ups. As well as stop the game lagging at the end, and fix the animation on the scene at the end, then for me the game will be perfect, after this positive experience I cannot wait for the second global game jam at the end of the month, where hopefully I will be going across to Qantm college in London to take part.