Achatina fulica otherwise known as Cornelius and Phylis
I came to the realisation that I have yet to introduce my two pets, Cornelius and Phylis, I've had them for around 6 months now, having bought them for my film production the snail and the swan which as the title says required a snail.
In the six months that I've had them they've eaten, pooped and grown more than you would think imaginable for a snail, to me they are just as cute and exciting as any other pet you can own, if not better, they love baths and like to say hello every now and again, better yet they are easy to feed and don't cost the earth, they have whatever I happen to be having in a particular week, while they seem to enjoy cucumber the most, I give them occasional treats; they love a little bit of watermelon when I treat myself to them, the same goes for grapes. They also go crazy for sweet basil.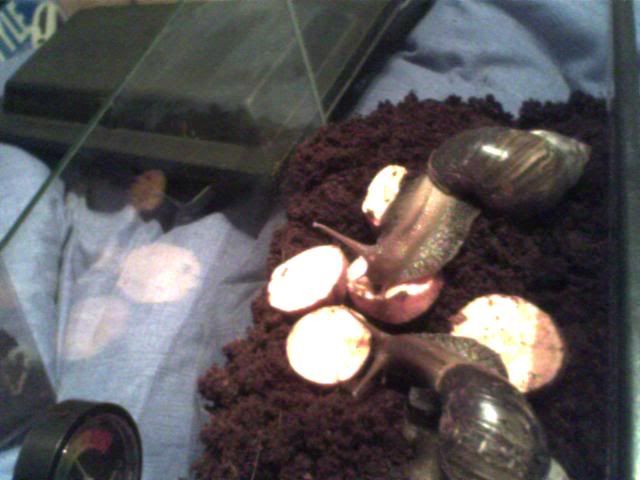 But recently they blessed me with a huge clutch of eggs in their tank, so I kept around 20 of them, and two weeks later I've got babies! to make things even better babies are five times cuter than their fully-grown counterparts!
So encase any of you want to see them here they are.