Some heroes, fuzzily creatures and a whole lot of scary-looking zombie masses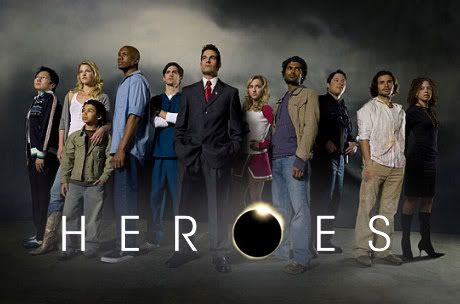 Heroes, begins on BBC2 and shows the UK how to excel in the buzz of scifi-drama. As the BBC puts it, it's; "Lost without the desert island", and there's definitely something about interconnecting stories that really get people going these days. Of course, personally, I totally agree, it is great fun to see how almost every character on the screen has some very minute connection to the other. But that is not what makes Heroes so great.
Now I don't know much about the show, I've never really bothered to look into it, though do know enough to know that its adored, and millions of people love it and praise it, so, understandably (like Firefly) I never really watched it... because to tell the truth, I couldn't really be bothered.
It was just another American TV show that was getting mountain loads of hype... but there was never anyone behind it to draw me in; besides the fact that Bryan Fuller is a producer on the show, and Greg Grunberg voiced the amazing Ethan Thomas in one of the most frightening games ever made -Condemned: Criminal Origins- oh, that and it is basically a TV series based on one of my favourite conventions; the superhero.
Heroes really succeeds in itself by taking full advantage of this aspect; sure each character is relatively speaking, a superhero. But at the same time they are also very human, and it's this human side which draws most people to the best of comic book characters.
You can watch guys like Batman all you want; he's the millionaire that has it all, and on top of that, saves people on a daily basis fighting crime and for justice. But it's for reasons of humanity that characters like the X-men, Spiderman, Daredevil (a lot of Marvel characters!) are so popular. To see a heroic character, who has problems, and weaknesses, to have these seemingly normal people stand up for themselves and others, not to mention their usually strong values. (Though these are often challenged for interesting effect) Which is the exact reason why Heroes is such a hit; as much as Patrick Moore hates it; good drama does make a science fiction programme miles better; look at Battlestar, Buffy, Firefly, even Doctor Who; the list is ongoing.
Heroes is definitely flying in the right direction, and I know for sure that I will be hooked on it, needing more!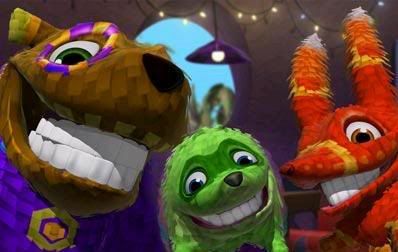 Yes! That's right folks the television series based off the cutely addictive management game; Viva Piñata has arrived on our (terrestrial freeview) screens! As of the beginning of this week the CITV channel has begun airing the show, and it really excels at showing how video games can work on TV
Of course, I could think a couple of minutes and come up with some atrocious TV show that they made from a video game. Regardless, Viva Piñata was the perfect outlet for a children's CGI show; not only is it the best looking computer animated show, but it's premise is cute and eccentric enough to work perfectly.
That and as far as I can tell, Rare-fans can't moan at all, because they made an exceedingly cute looking game, which was just asking for the treatment it was given.


The show is actually really good. It has a nice assortment of characters, the usual -very random- occurrences, and even has a few really funny lines every now and again, not to mention the amazing analogy that came up last episode of; "you are slower than dialup!"
Of course it has it's downside; each episode is a measly 10 minutes long, though you do get the added bonus of two episodes every... well episode. But otherwise, the show is complete genius; voice actors that work really well with their creatures and even the reminder ever-so-often that these little guys are piñatas, and they are full of candy.
A top class cartoon if I ever saw one!
Now onto a serious note. (serious for me anyway) Has anyone seen the new trailer for Resident Evil 5 that has gone up on the 360 marketplace?
" type="application/x-shockwave-flash" title="gaah rage infested zombies man!!"wmode="transparent" width="425" height="350">>
*begin babble*
Well, I hope that does it some justice, it looks absolutely amazing! The new setting is such a drastic change from all previous games it looks amazing, not to mention breathtaking (I'm talking bout the goats!!).
Although it does look like they are using relatively the same battle system as Resident Evil 4 (which is admittently very good, as it had a rather effective system); which a few changes here and there, but I am so absolutely stunned, that it has me lost for words.
Now, I'm not the sort of person to do loads of research on a game prior to it's release, and so before watching the trailer, I never knew it was set in Africa, I had never heard of the game having a big deal on heat and sun exposure. But now I am so hyped up for it! The fast paced exciting action calls to me, and as you can probably tell from my writing, I cannot wait; now I've just got to wait until the end of Uni, or so I hear. (please come out sooner!)
Woo new Buffy came out early; and had the great sort of one shot 'other-than-Buffy' focus that I love to see!
So bring on next week please, I cannot wait for some cinema-going again! Not to mention my free tickets to go see Waitress the following week!!! (Finally at UK cinemas, might I add)