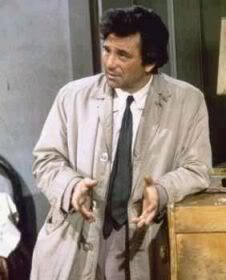 Yes, yes I know, death-defyingly late, please all shoot me now for being so lazy; in my defence I've been very busy, that and Saints Row was waay too addictive for me.
Zodiac was an interesting film, based upon the murders of the Zodiac killer that terrorised California in the 60's and 70s.
Being the sort of person fairly fascinated with serial killers, I must say the Zodiac was never one I had read too much about -possibly as he was never caught- and so, I didn't know the fate of the film; which was, to some extent, exciting!
The serial killer film can usually be divided into two different sects; the cop film, full of mystery trying to find the killer. or the mass murder killing spree; usually crappily made, and simply following the serial killer.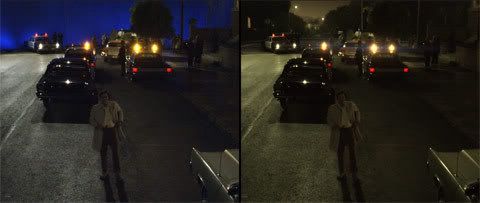 Of course with the goal of following a serial killer there will always be cheaply made glorified bloody films, full of controversial-ness, but every now and again, something fresh pops up. The silence of the lambs was a big thing with this, as was American Psycho, but the main problem most films don't do is they follow all the blood and give no story
Zodiac also follows the strange obsession faze that a small group of films appear to following; The Prestige, The Black Dahlia, The Number 23, and even to some extent The Fountain, and it is a trend that; if done right, can come out with a top class film. But there is something that worries me slightly about them, after all, they are showing us people at their lowest points, when only the worst comes out in them; not surprisingly they like to make these obsessed protagonists married, and very often with children; and so we gain entertainment from watching the misery that something as dangerous as an obsession creates. In their defence it's sure teaching everyone that obsessions are not the way to go if you wish to ruin your life.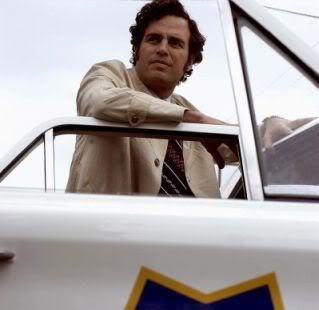 Zodiac was a pretty good film, although with a slightly ambiguous end it was hard to not enjoy it; with a cast including the likes of Dr Green! Mark Ruffalo, Jake Gyllenhaal, Robert Downey Jr and even a bit of Brian Cox all make for a thoroughly gripping film, with a very nicely written script. Not to mention the strangeness of a 60s/70s cop mystery mainly due to Peter Falk's role... oh wait I'm sorry, did I say Peter Falk? I meant Mark Ruffalo. Sorry, but that really did have to be said.
Zodiac follows a story spanning around 20 years, and for this the film did drag slightly, though, as much like the case; there wasn't a great deal for the film to explore, and so, it doesn't really have much of a resolution. But personally, I loved it, they took the alternative root, rather than choose all the parts of the case with all the pizzazz they went down a different path, selecting -to a certain degree- and picking not only the real interesting bits, showing us leads that go nowhere, and never really giving a full answer.
From that cheery note I'll conclude, Zodiac is a good serial killer movie, the obsession overtones and lack of resolution gives it a fresh angle on a fairly used genre.
So I give it a nice, safe Cptalbertwesker rating of 7/10
1 comment
Yea, I like the movie a lot - but I think most of that stems from the facts that I was born in Vallejo and live in Benicia where his first killing was....supposedly at Lake Hermon.
WEIRDO: aha sounds cool ^__^ its nice when films feel that bit personal to you :D