Yes, what an interesting title this entry has, but I swear to you, every single word of it is relevant!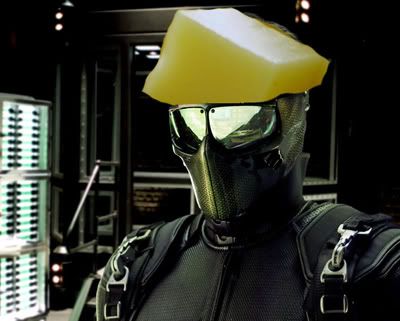 What is it about, you ask? Well none other of course than Spider-man 3, what I believe is set to be the last in the franchise of the Spider-man films, and I've gotta say, maybe it's about time unfortunately...
Amazing Spider-man (the only real good spider-man comic out there, props to Ultimate) has been running solid for about 45 years, sure it's had it's ups and downs, then its also had it's amazing highpoints; from Gwen Stacey's death to Kraven's suicide, most recently the Civil War. But comics (like television) work really well as they are short, to the point and leave you wanting more. It's for the same reason that Serenity does not work as well as Firefly.
Because you can tell a million different stories in a run of shows, but fitting a worthwhile lengthy story into one film can be a job, as you can see in Spider-man 3 (which must contain at least 5 different themes/stories going on)the film didn't really seem to hold a specific genre or
In Spiderman 4 we see the reappearance of Tobey McGuire as Peter, Kirsten Dunst as Mary Jane, James Franco as Harry Osborn and a few new faces: Topher Grace as Eddie Brock, Thomas Hayden Church as Flint Marko and Bryce Dallas Howard as ms. Gwen Stacy.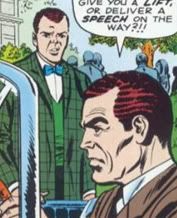 I believe the main problem that I had with the film was unfortunately James Franco's skit as the Green Goblin #2, I must admit I was never a fan of the Osborn's... perhaps it was the way their hair looked, or maybe it was that recent Gwen Stacy arc they put into amazing Spiderman; who knows?!
But there were just so many points in Spiderman 3 that I was just not so happy with, and I believe one reason for this was that as I previously mentioned, there were just way too many stories going on at the same time; perhaps if they had simply stuck to the Venom angle that would have been cool, but to include the Sandman -who, though looking cool, has got to be one of the lamest average villains- as well as some weird break-up with Mary Jane and Peter as well as the ongoing feud between Harry and Peter is just madness.
In all fairness they did attempt to stick to the comics; but jumbling up about five different plotlines into one just muddles the whole film.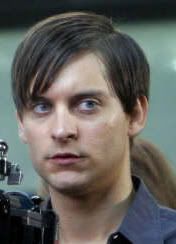 I understand the whole redemption theme going on with Harry, and the same happened in the comics... but his redemption went a tad too far (in the amazing death of Harry, who died from his goblin toxins he saved Mary Jane and his daughter from a burning building) when he decidedly joined Peter's fight and slew the villains by his side.
Otherwise besides this and all the many many plotlines, the film did work well; though on perhaps a slightly comical angle.
Jameson popping pills, Ted Raimi, Bruce Campbell's French maitre'd, Peter's emo transformation, Peter's geeky dancing the list goes on, after Spiderman it certainly seems that the films have progressively become more and more of a joke. I can't complain, if there's anything I love its the personal, normal life that a superhero leads which really interests me (crazy yeah? :P)
No-one seemed to be as enthused in Spiderman 3 as they had the previous films, but nevertheless it was better than the Fantastic Four. With some awesome effects for the Sandman and some equally ok ones for the alien symbiote. The writing was not the best, and not as good as the original, and the same must be said for the editing; which at times was waaaay too action orientated, making it extremely hard to follow what was happening on screen.
But overall the film was still a fun romp, without the amazingness of the first, but without the silly ending of the second... ok, still had a silly end but still, gonna give it something close to a Cptalbertwesker rating of 7/10
Look out for my post on my fun-filled weekend at collectormania soon!
1 comment
I thought you said Harry died cos of drugs? or was it just that he was a druggie? :P
WEIRDO: Yeah... I got two things muddled up :P Harry was a druggie at some point.. and OD'd on LSD, BUT that was just before he went crazy, pumped his body full of goblin grow things and died because of the poisons in his body..
my bad