Sam and Max Invade my Life!!
Well, as you all know, I absolutely love Double Fine Productions, the amazing company behind the stupendous Psychonauts.
Well I was on the Double Fine site a couple of months ago and followed a link to Telltale games, to find that they were creating Sam and Max episodic content.
It's the best thing I've come across in ages. Purchasing the first season at a discounted price, I count the days until the next episode's release.
I also got a hold of this amazing print; signed by Steve Purcell... in pencil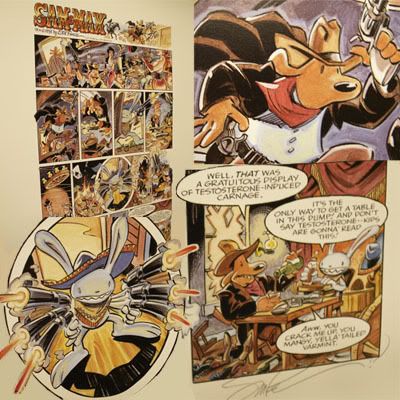 Isn't it pretty on my wall?
And I also got this pretty t-shirt with Sam & Max on their desotto.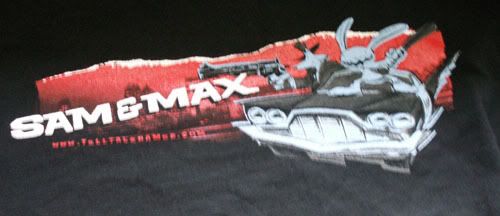 Yes, and no matter what anyone says, Sam & Max are ultimately awesome, and their new games are amazing! As I'm sure you've already heard me say.
2 comments
I can't believe you took down Marv :'(
I did a Google search for "Aberystwyth" and "Torchwood" because I was curious to see what people said about Aberystwyth's 'appearence' in the show...
Anyway, that bit is irrelevent. I really just wanted to plug a site I work for - http://www.mixnmojo.com/
If you like Double Fine and Telltale, you might want to check it out.
WEIRDO: Hehe funny that you were looking for that, someone did mention it at the Torchwood talk that I saw at Ffresh, but it was 'why did you use some parts of Cardiff and call it Aberystwyth' I have looked on your site everynow and again ^_^ Can't miss it if you're an old Lucasarts fan