A Busy Week
WOOOOO!
... sorry, but I'm just so excited that starting Tuesday, we start filming woo! Not only that, but it is my script that we are filming; which is really cool, thanks guys didn't realise it would be so well received... lets hope everyone else on the course enjoys it.
So yay! And! (there's more!?)
Check out some of the things I've made recently!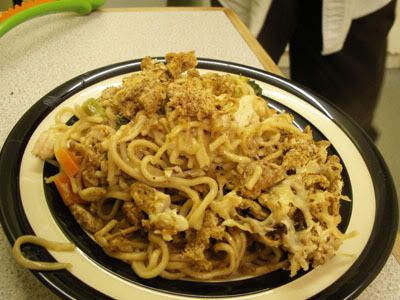 Not to mention; what I believe is the ultimate student food...
Just a tin of beans, and about a kilo of potatoes, nothing simplier! And tastes a darn sight better than a lone tin of beans! Nice on a cold day.
I also know for certain that on days that I am bored with nothing to do I will continue experimenting with my baking recipes; my most recent amazing discoveries!
Just plain, simple banana muffins very yummy, though the photo makes them look more like cookies, I'll need to buy a load of cupcake cases in the future!
What else is there....
I bought Theme Park for the DS! Which is absolutely amazing fun; like playing it on the megadrive all over again (the most fun version IMO) though unfortunately I cannot afford it, so I'm gonna have to get rid of it... mainly got this to blame for that, but I couldn't help myself, I have never seen an actual copy of the game anywhere before!
Home in a week for easter, mum's birthday, testing at Lionhead (YEAH!) then back to sunny old Newport for the Women in Games Conference, by that time there will be 3 (count that!) 3! weeks until C11!
I believe that's all the updates necessary on the Weirdo front... see ya pals!
1 comment
o_O Your on a roll with all those nice stuff happening.. that themepark game sounds abit interesting but i think imma sell my ds lite anyways.
WEIRDO: Aww it's like everyone I know (well 2 people really) are like selling loads of their stuff)... though I understand why you're selling it, from time to time my DS has been prone to sitting unused for weeks/months.
03/27/07 @ 23:42
Leave a comment